London BMX Outreach Programme, Hammersmith and Fulham , Access Sport, BAME, female, young people, low income, disability. , 2017 , £ 9725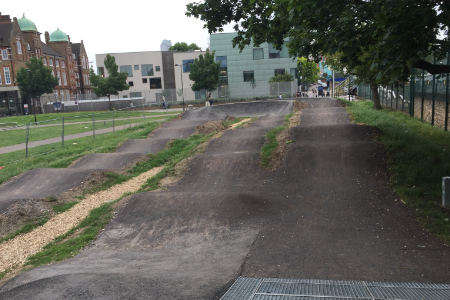 Access Sport believes every young person should be able to access sport and experience the power it can have enhancing their life prospects. They do this by delivering directly in deprived urban communities - including London, Bristol, Manchester and Oxford – and building on their successful community sports club development model; which involves training and up-skilling thousands of local volunteers and creating hundreds of role model young leader champions.
The Access Sport London BMX Outreach Programme has already had great success within various London boroughs (Greenwich, Hammersmith & Fulham, Lambeth, Southwark), and so with Transport for London funding from the Cycling Grants London scheme, they can expand into three new boroughs: Tower Hamlets, Lewisham and Croydon. With this money Access Sport are able to provide opportunities for disadvantaged young people, encouraging them to take part in BMX as a route into more cycling options. Tower Hamlets and Lewisham ranks in the top ten of income deprivation affecting children index (IDACI), and so engaging young people in this programme in these boroughs is of great importance.
This project focuses on three tracks: Norbury Park in Croydon, Beckenham Place Park in Lewisham, Langdon Park in Tower Hamlets. There are sessions on both Monday and Thursday, which are in very high demand. The scheme uses BMX bikes as it has a unique urban appeal to young people. The project provides outreach programmes to schools, teaches young people to cycle for the first time, gives bikeability competence and guidance around bike maintenance, as well as the afternoon sessions.
Participant (9 years old): "I enjoy this a lot. I actually learnt how to ride a BMX, very different to my normal bike!"
Participant (8 years old): "I can do tricks!"
Coaches are also asked to identify BMX 'champions' who show commitment in the sessions, leading to one boy in a special needs school in Croydon competing in the London Youth Games and coming second.
On giving advice to other projects, Access Sport would recommend that other CGL grantees use the training that Groundwork London (who facilitates the grant) provides as a resource, and also to attend the Groundwork London networking events, describing these as a great way to share knowledge and potentially finding somebody to collaborate with.
Steph Walters (Access Sport): "The Cycling Grants funding has given Access Sport a really great opportunity to widen our BMX offering to underrepresented groups in cycling in the keys areas of Lewisham, Croydon and Tower Hamlets. The groups engaged so far have loved the sessions and we have seen a really positive impact in certain individuals. We are very grateful to Cycling Grants London for their support with our project."